Hello,
When I start my Rasp 3B+ with the latest version of Strechdesk with all apps incl. it will automatically start VRS via Cron by the vrs.sh script.
Everything works fine the whole day until I check te next morning.
Then only the old style aircraft markers are displayed and no reg and shil/ope flags will show.
Futher everything works fine, it's getting data by multiple receivers ect ect.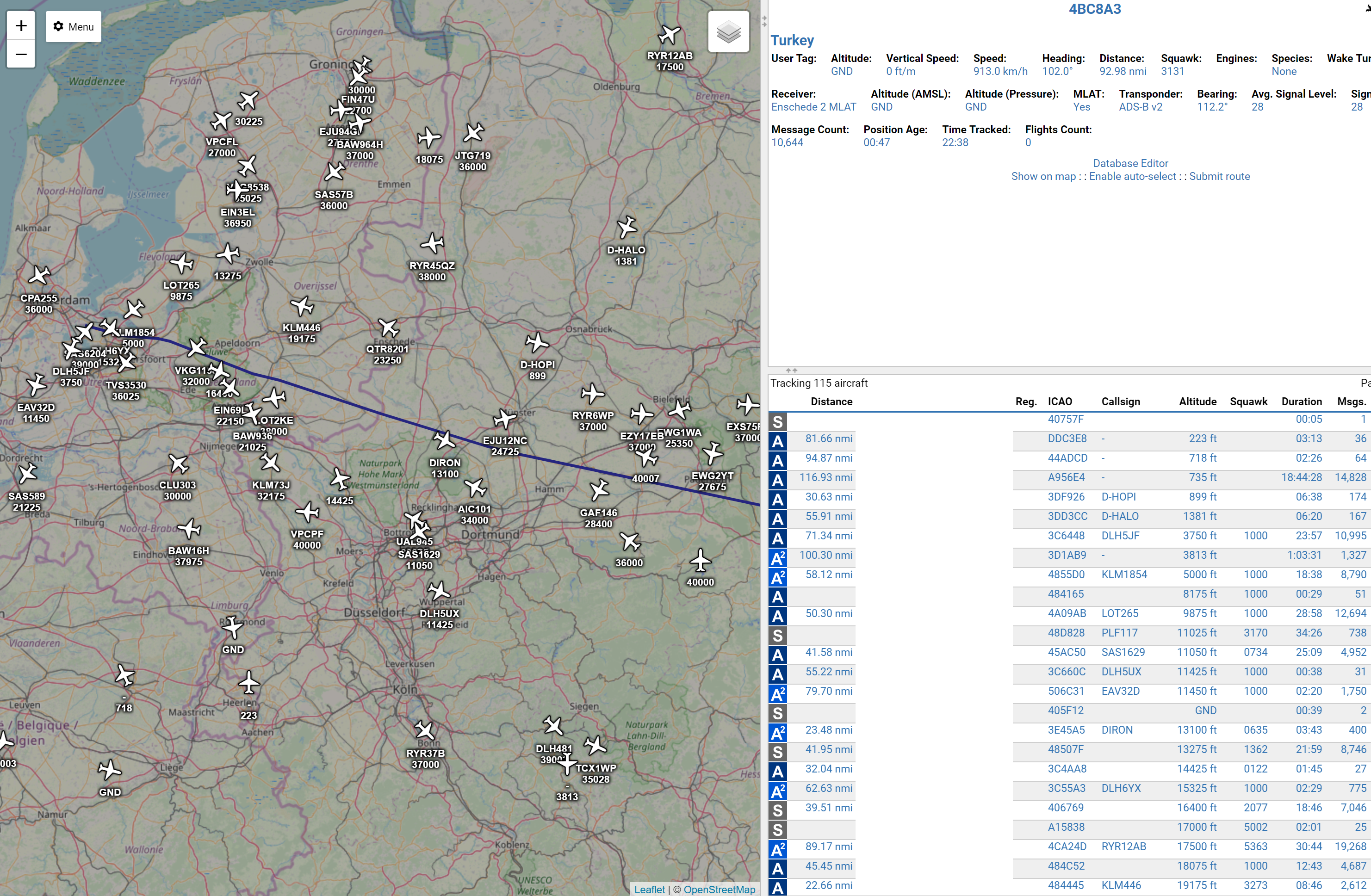 So I think it has something to do with BaseStation.sqb or so....
After a reboot it works fine as well. I'm using VRS 3.0.
Who can help or have the same problem???
Kind Regards..